LESS IS MORE RELEASED 2 OCTOBER 2009
racketrecords.com/music/albums/less.htm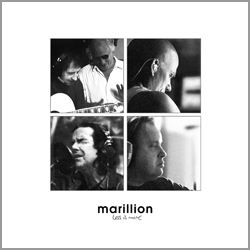 Marillion's 16th Studio Album, Less is More is a single acoustic album & was released on the 2 October 2009.

AVAILABLE RELEASE VERSIONS:
1CD Retail Version: Standard Jewel case with CD booklet featuring Lyrics & extensive photographs taken during the recording process.
Download Version: 320 kbps MP3 Audio download. Includes an Artwork PDF featuring lyrics & original album artwork.