MISPLACED CHILDHOOD RELEASED 1 JUNE 1985
racketrecords.com/music/albums/misplaced.htm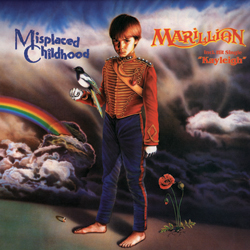 Marillion's 3rd Studio Album, Misplaced Childhood is a single album & was released in June 1985. This album was remastered in 1998.

AVAILABLE RELEASE VERSIONS:
2CD Remastered Version: Includes the original album plus bonus disc. Standard Jewel case with CD booklet featuring Lyrics & original album art.
Download Version: Audio download not available.
Vinyl Version: 180g heavyweight Vinyl version featuring original album artwork.
2CD

PRICE:&pound8.99
&pound7.49 EX VAT
VINYL

PRICE:&pound18.99
&pound15.83 EX VAT